About 1938
Since our beginning, Junior Women have given of their love, time, talents, and resources to Tulsa Boys' Home.
Mission
Through the years, Junior Women have donated to the TBH Endowment Fund, the Arts and Crafts and the vocational shop programs. They also organize holiday and Christmas programs and parties for boys and staff, and handpick holiday gifts for each boy.
All of these activities and fundraising events support the treatment so badly needed by the troubled and neglected boys served by Tulsa Boys' Home. These highly specialized programs are for boys who come mostly from single parent homes.
These boys were unsuccessful in coping with the challenges they met with in their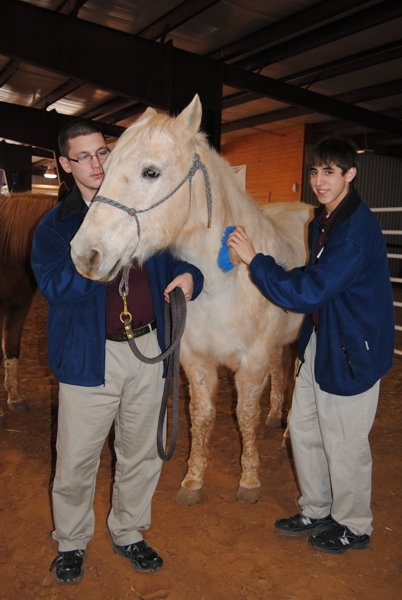 schools, families or in the community. The family approach and individualized treatment, as well as caring adults enable boys and families to gather courage and determination. They also learn skills needed to redirect their energies and relationships. This approach ultimately results in the building of constructive lives and balanced family membership for these young boys.
The problems of the residents served by the Junior Women through TBH begin in troubled homes lacking safe and nurturing environments. TBH programs focus on prevention or intervention to reduce delinquency, and on implementing skills and abilities that buffer juveniles from self-defeating behavior. Therefore, the Home teaches corrective experiences for behaviors that are socially unproductive or destructive.
The Home helps children become self-disciplined and directed. It addresses and treats alienation, rebelliousness, and lack of bonding to society. Family influences such as parental conflict, child abuse, and poor parenting practices, and problem behaviors like substance abuse and dropping out of school are also treated. Early academic failure and lack of commitment to education are confronted. Peer influences such as friends with problem behaviors including minor criminality, drugs, gangs, and violence are encountered through treatment.
Many of these troubled boys served through TBH and the Junior Association have attended college or acquired vocational training, and established professional careers; others joined the military. Hundreds of these boys became successful, productive members of society. Many served in wars, earning medals or dying for their country. Their vocations have included everything from police officer to football coach, administrator to clergy.
Under the hardworking leadership of Executive Director Gregg Conway, and Program Director Mike Murphy and the entire Boys' Home staff, TBH continues to deliver outstanding aid under a tightly managed and limited budget. They have not only
sustained the quality of services, but also initiated programs that have increased the number of people served annually by The Home.
Because families contribute based on their ability to pay, existing funds are still insufficient to cover expenses and The Home must rely on contributions. JWA raise funds for these programs through annual fundraisers, the Run for the Roses, and Christmas Card Sales.
JWA has become essential to the operation of the Home; the abilities, time and commitment of its 65 members have helped create a Home of which they can all be proud. It is difficult to imagine that the first boys at TBH wandered the streets of Tulsa and slept in alleys, lobbies, and trash bins, often stealing to survive. They were the first of over 10,500 who have lived there. TBH was the first and remains the largest residential treatment center in the state. As the Home has grown and its needs have changed, the Junior Women's Association of Tulsa Boys' Home continues to help these troubled boys in new and heartfelt ways.